The moment we've all been waiting for!
It's official – the Farosian Recruitment Paper is finally here. This industry paper has been in the pipeline for the last five years – due to the fact that sufficient data needed to be collected and interpreted. This document takes readers on a deep dive into the world of social and digital data screening, where we break down the impact of this practise for the recruitment industry, as well as how this practise can completely change the game for businesses. 
This is an industry first, and we are absolutely thrilled to be sharing our findings with you. If you have any questions – please feel free to reach out to us here.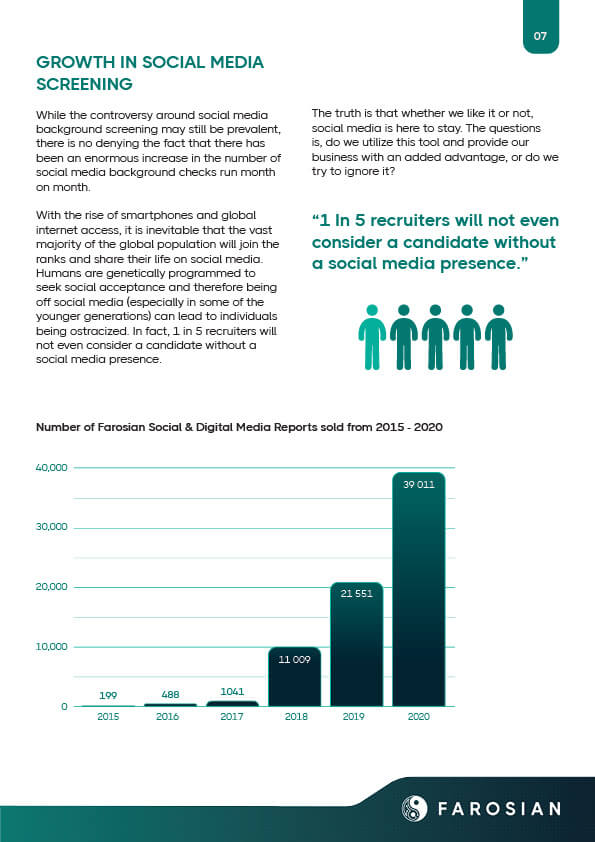 For more information on the practise of Social and Digital Data Screening, click here.